Organic makeup brands : 2021 guide
Since 2016, we are seeking the best makeup and cosmetics brands in the world. Our selection is on organic brands exclusively, certified if possible. For more than 2 years, we share our discoveries, our preferences, our tips and tricks and an organic makeup range.
Today, thanks to our knowledge, we our proud to offer you the very first ultimate organic makeup brands guide. From Europe to Australie, we gathered all the brands, listing their strengths, their prices, their best selelrs and their history. Respectuful of the environment, certified organic, vegan or cruelty free, find out the environment and health commited brands, but also cosmetics composed of natural ingredients for an exceptional mineral makeup!
We hope that this article will make you feel like creating your own makeup pouch filled of healthy and natural skincare, to replace your harmful foundations, eye shadows and lipsticks.
€ Entry range(Example: lipstick: 10€)
€€ Mid-range  (Example: lipstick: 20€)
€€€ High range  ( Example: lipstick: 30€)
Feel free to comment or suggest any other organic makeup brand! Enjoy!
Purobio
Fair priced organic products for a trendy and natural makeup
Identity Document
Founded in: 2014
Country: Italy
Price range: €
Strength:

Wide variety of choice and colors

We ♥ : Style your own palette with magnetic refills of blush, eyeshadow, foundation…
Certifications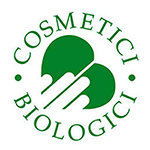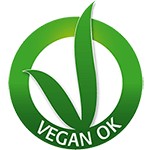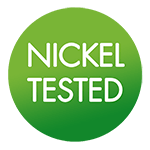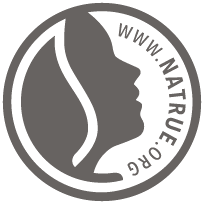 Best seller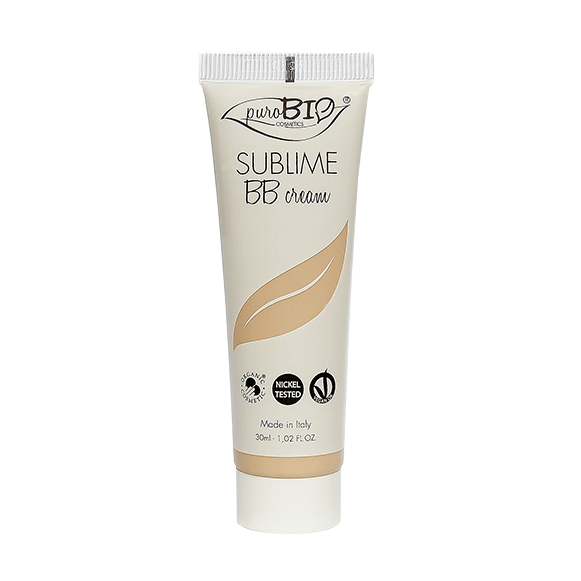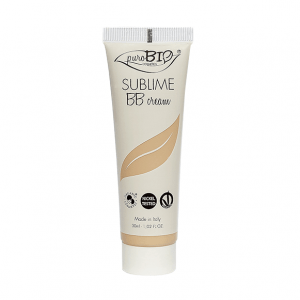 BB crème sublime – PuroBio Cosmetics

Learn more
PuroBio is a young italian biological brand, very modern and trendy. It is specialised in the frabrication and commercialisation of biological makeup products. Since the beginning the brand wished to stand out by offering modern and innovative but especially effective pieces. The products, allying modernity and simplicity, are accessible to everyone: from beginners to experts, as they are very easy to use. Each product has its own specificity: a volumizing mascara, vegan & bio, based on bambou hydrolat; a concealer crayon with a nourrishing formula to hide imperfections and redness…No matter your skin type, formulas are made not to harm your skin but to protect it from any skin reaction.
Absolution Cosmetics
High quality and ecofriendly products with a pristin composition.
Identity Document
Founded in : 2009
Country: France, Paris
Price range: €€€
Strengths : A

lready known for its high quality skin and body care, the new Absolution makeup will be irresistible!

We ♥ :

The professional makeup artist's modern packagings.
Certifications
Best seller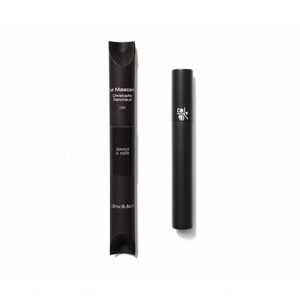 Le mascara Christophe Danchaud
Learn more
In 2009 in Paris, France, the brand Absolution was born with the simple objective of: less chimicals but more efficiency. To sum up: proposing the best of the best allying know-how to generosity. This is the reason why Absolution designed for you a range of high quality and unique skincare sourced from organic ou wild plants extracts, minerals and vitamines, to help you obtain and keep a flawless and healthy skin. It is time to discover a different approach of beauty: more efficient, honnest, ecologique, creative and organic.
https://www.absolution-cosmetics.com/en/
Boho Green Make-up
An organic makeup brand, trendy and colourful, respectful of nature and humans.
Identity Document
Founded in : 2014
Country: France, Lyon
Price range: €
Strengths :

An effective makeup in a bohemian and relaxed style.

We ♥ :

The wide choice of lipstick colors.
Certifications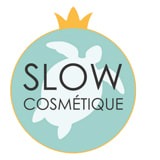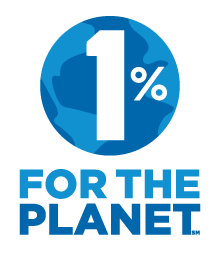 Best seller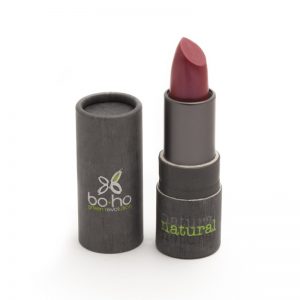 Le rouge à lèvres 402 – Vanille Fraise
Learn more
Why does makeup could not combine effective and organic formulas? That was the challenge that Boho Cosmetics took on. An objective, today widely reached thanks to organic and biological formulas, paraben and silicone free. It may be harmful chimicals free but it is not colour free, however. Boho has a a Bohemian touch which will please the most passionate about organic makeup!
BoHo is a slow cosmetics natural brand which produces quality products. Thanks to a rigourous selection of raw materials, BoHo commits to produciting meaningful products, poles apart to traditional makeup. It is a brand accessible to the most and with ethical commitments.
http://www.bohocosmetics.com/fr/
Lady Green
Cosmetics made for young women
Identity Document
Founded in : 2012
Country: France, Salon de Provence
Price range: €
Strengths :

The colorful, fun and girly packagings which attract teenagers

We ♥ : T

he generous texture and fruity fragrances
Certifications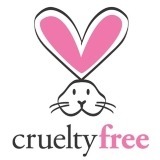 Best seller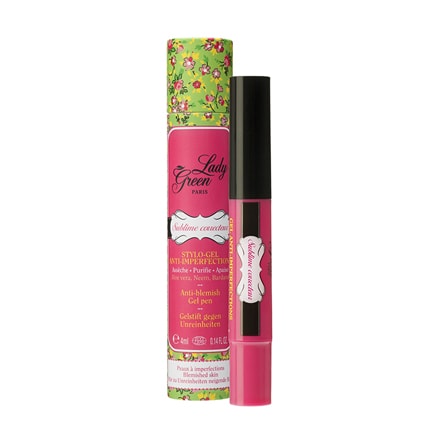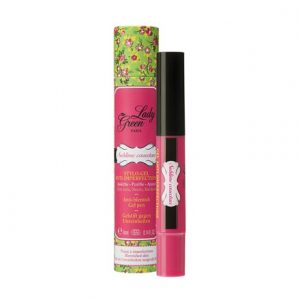 Sublime Correcteur anti imperfection 2ml
Learn more
Sharing anti-pimple lotion in the bathroom with your brother is over, now girls can have their very own skincare, fun and colorful, AND organic. Especially since teenage years are usually the most diffult in the life of many girls: acne, sebum excess, imperfections…all those little skin problems which young women have to face. Lady Green products allow to treat those issues efficiently, while having nice textures and sweet fragrances. For example the micellar water makeup removant "Fraîcheur célesteé, for normal, combination, oily and with imperfection skins. Made of aloe vera, hamamelis, neem, apple and grenade, it takes of impurities and removes everything while soothing the skin.
Lakshmi
Natural cosmetics combined with the ayurvedic wiseness.
Identity Document
Founded in : 2014
Country: Italy, Province of Véronne
Price range: €€
Strengths :

Smooth and gentle ayurvedic skincare

We ♥ :

The nude color and the very classy gold metal packaging of the lipstick
Certifications
Best seller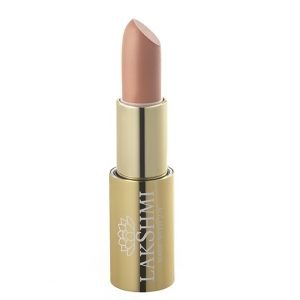 Rouge à lèvres 52 – Mocha Flairy
Learn more
For more than 20 years, the brand Lakshmi is the wellness and natural cosmetics leader. However, it differentiates from other brands with its passion for ayurveda, traditional medecine from India, naturopathia and aromatherapia. The question is, what is the link between those principles and natural cosmetic? In fact it exists herbs, plants and flowers which can increase or decrease Vata, Pitta and Kapha, of the "dosha" which influence your temper, your mood, and your cosmetic choices for example. Vata has a dry and dehydrated skin; Pitta has a sensible skin and Kapha has an oily skin. Taking those information into account, Lakshmi Cosmetics created more than 300 products, certified natural and organic adapted tout each type of skin.
Odylique
To help and proccure care to the most sensitive skins.
Identity Document
Founded in : 1984
Country: England, Suffolk
Price range: €€
Strengths :

The use of medicinal plants for highly senisitive skins.

We ♥ :

The efficiency of the products on hypersensitive and subject to issues: eczema, allergies, sensitive skins.
Certifications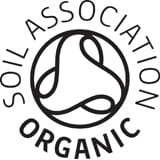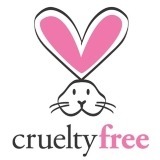 Best seller
Crayon contour des yeux noir 
Learn more
Since 1984, Odylique has one of the largest range of organic products, created for sensitive skins. Based in the county of Sufflok, in England, Odylique is a small familly business which creates organic cosmetics, healthy beauty care, truely efficient. Formulated with medicinal biological plants, vegetal oil and active natural ingredients, Odylique products are pure efficiency and nature! Face and body skincare (moisterizer, sunscreen, cleansing milk, shower gel…), hair care (shampoos, male care…), makeup products (foundations, for eyes or lips), these are as much organic cosmetics and crafts thought by Odylique to anwser the needs of the most sensitive skins.
PHB Ethical Beauty
A family business serving your beauty and wellness
Fiche d'identité
Founded in : 2012
Country : England, Birmingham
Price range: €
Strengths :

Ethical, natural and efficient wide range of products

We ♥ :

The values taht the family defends body and soul
Certifications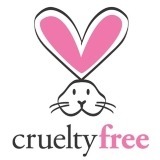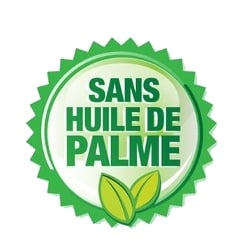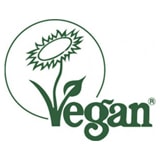 Best seller

Fond de teint minéral en poudre
Learn more
We got to admit that it is hard to shortly describe the concept of the english brand PHB Ethical Beauty since its human, beauty and environment commitiments are numorous and strong. PHB is a beautiful combination between revolution, ethic, originality and nature. Mix it all together and you get a revolutionary range of beauty products: skincare, hair care, but also mineral makeup and male care. All the products are natural, vegan, cruelty free, Halal…and England made. This is more than 200 products created with love to answer all your needs.
http://www.phbethicalbeauty.co.uk/
Phyt's
An exceptional know-how for organic and natural cosmetics
Identity Document
Founded in : 1972
Country: France, Midi-Pyrénées
Price range: €€
Strengths :

The use of essential and vegetal oils in the formulas.

We ♥ :

The variety of nuances for a modern makeup
Certifications
Best seller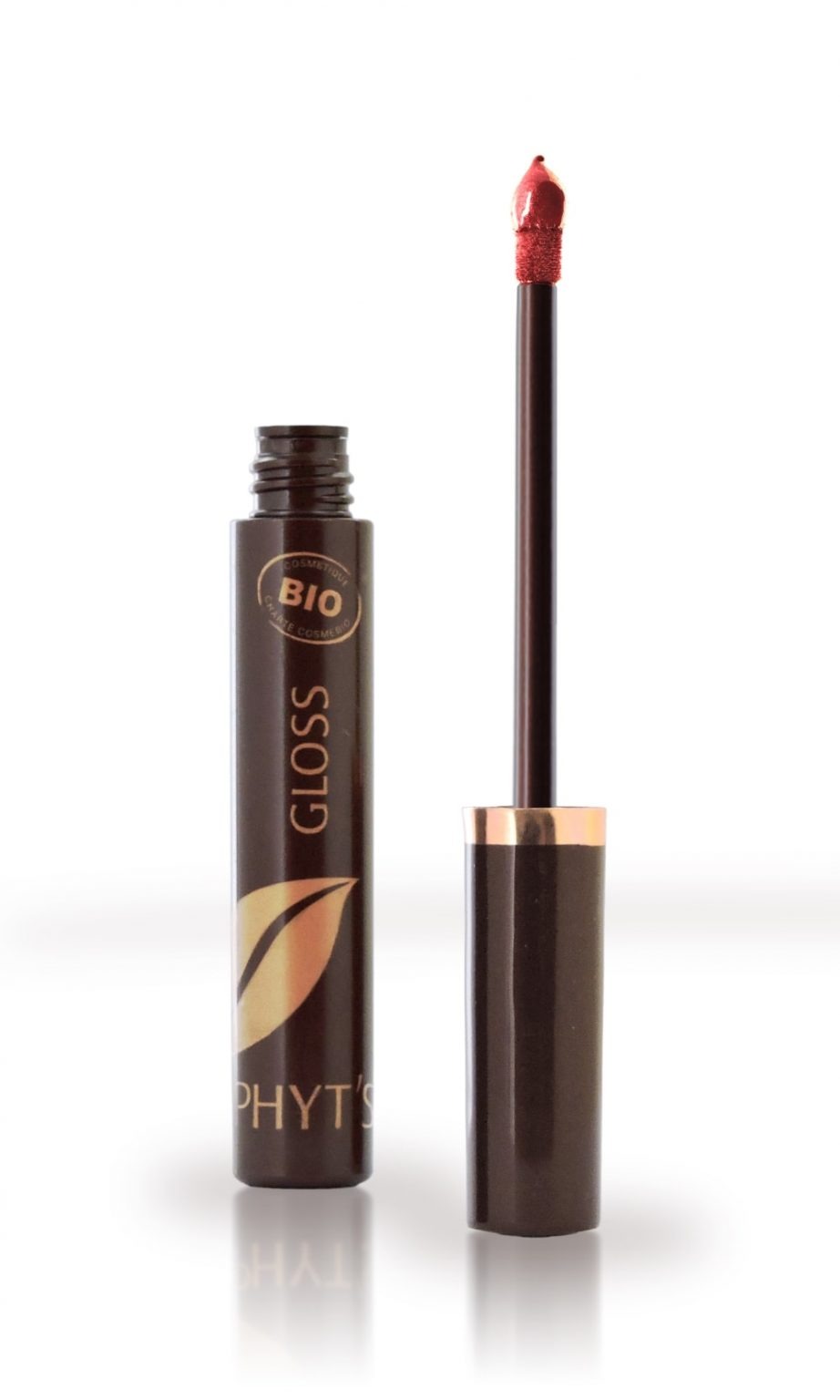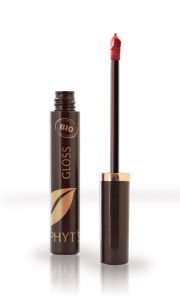 Learn more
If there is a French reference brand in the domain of organic cosmetics, it sure is Phyt's, offering products full of natural active principles. Aleo vera, white clay, lavander or shea butter are all the marvelous natural indregients that you can find in the 100% naturals care. Whether it is in matters of hygene, body, hair or face care, or also makeup, the brand has surely formulated just for you the organic cosmetic that you need. Phyt's range is full of care for every skin type and every need: firming care for mature skin, moisturizer for dry skin, or even purifiying formula for combination skin. All the formulas are high in natural active ingredients: Phyt's, for healthier and more efficient cosmetic!
Studio 78
Organic, glamorous, chic and green makeup brand.
Identity Document
Founded in : 2014
Country : France, Paris
Price range : €€
Strengths :

Original and innovative products

We ♥ :

Very modern products which incite us to discover a new way of applying makeup.
Certifications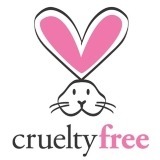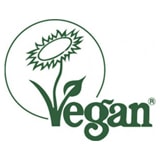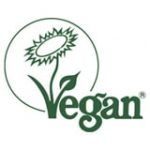 Best seller

Learn more
Here is the motto of Stuio 78 since its creation in 2011. In deed why choosing between nature and pleasure when you can have both? this is the concpet of the "young" compan which retails a nice range of organic makeup for skin complexion (water, foundation, primer, concealer, powder, blush or "Terre de Soleil"), for the eyes (eye shadow, mascara and eye pencil), and also for the lips (lipsticks). All the products are wraped in a chic and glamorous packaging, because being organic is also being trendy!
Uoga Uoga
Uoga Uoga associates precious oils, berries extracts and natural minerals in its unic cosmetics
Identity Document
Founded in : 2010
Country: Lituanie
Price range: €
Strengths :

The products are hand made, in small quantities, to ensure fresh supplies.

We ♥ :

The pigmentation of the colors sourced from berries extracts, red fruits and amber
Certifications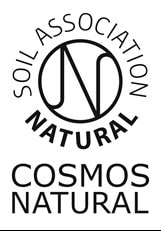 Best seller
Highlighter Naturel Minéral Moon Path
Learn more
Did you know that berries and red fruits are high in cosmetic properties and vibrant natural pigments? The brand Uoga Uoga knows it oh too well and wishes to make you discover these teasures of nature in a range of organic and natural cosmetics very unique. Uoga Uoga offers a large choice of pigmented makeup for the eyes, lips and skin but also skincare and haircare. You will not resist the greediness of Uoga Uoga's organic products.
Zao Cosmetics
Organic, natural and vegan makeup, especially refillable.
Identity Document
Founded in: 2014
Country: France, Drôme
Price range: €€
Strengths :

ZAO is a clever mix of ZEN and TAO: the bamboo beauty outside and the bamboo benefits inside.

We ♥ :

Its ecological and economical aspect with its bamboo refills.
Certifications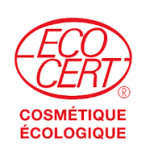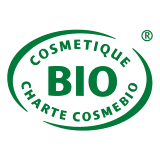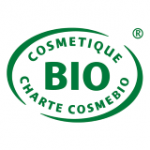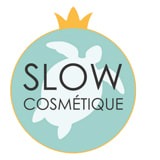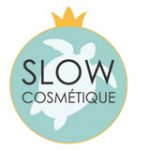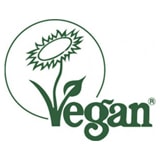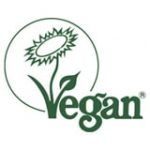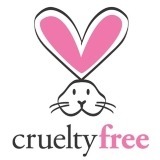 Best seller

Learn more
The concept of ZAO Makeup is to suggest products which will be used forever thanks to an innovative system of refills easy and fun. By buying only refills, you save money and preserve nature thanks to reducing your packagings. The mineral powder, the blush, the concealer, and every other makeup are therefore totally refillable.
The organic brand ZAO cosmetics offers ranges of certified organic cosmetics in a 100% natural, elegant and modern bamboo packaging. Thanks to ZAO Makeup, you will finally applying makeup the most natural way possible!
Avril
Avril, the French brand of organic and natural beauty
Identity Document
Founded in : 2012
Country: France
Price range: €
Strengths :

The wide choice of product with a good value for money

We ♥ :

Ideal for young women who what to discover organic makeup
Certifications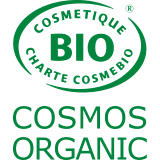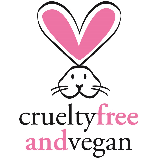 Best seller
Learn more
Created in April 2012 with the objective of rendering organic cosmetic accessible to every woman, Avril (which means april in french) is a french brand which cultivates 4 strong values: quality, ecology, price and service. Each product goes under strict quality controls (safety and traceability tests, raw materials quality…) which ensure an optimal stability and tolerance of the formula.
Couleur Caramel
The organic french, and especially trendy makeup brand
Identity Document
Founded in : 2003
Country: France, Auvergne-Rhône-Alpes
Price range: €
Strengths :

The french pionnier brand in organic makeup offers many nuances and quality formulas.

We ♥ :

The "Signature Collection" entierly refillable
Certifications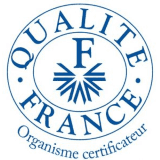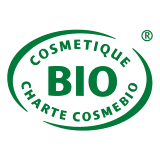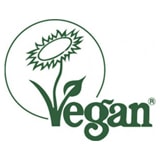 Best seller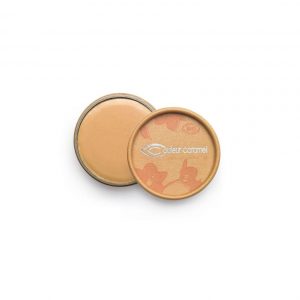 Learn more
Couleur Caramel offers a wide range of makeup care innovative and orginal. Each care is gentle and confortable, perfect for each type of skin even the most sensible ones. Couleur Caramel uses vegetal organic ingredients, high in fatty acids, vitamins and active for the happiness of the skin. The brand is the first one to have receive the Ecocert label.
Miss W
A trendy and organic makeup which conteins beneficial actives for the skin.
Identity Document
Founded in : 2007
Country: France, Auvergne-Rhône-Alpes
Price range: €€
Strengths :

The packaging in recycled and recyclable cartboard.

We ♥ :

2 new collections each year
Certifications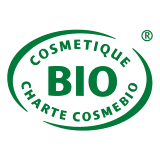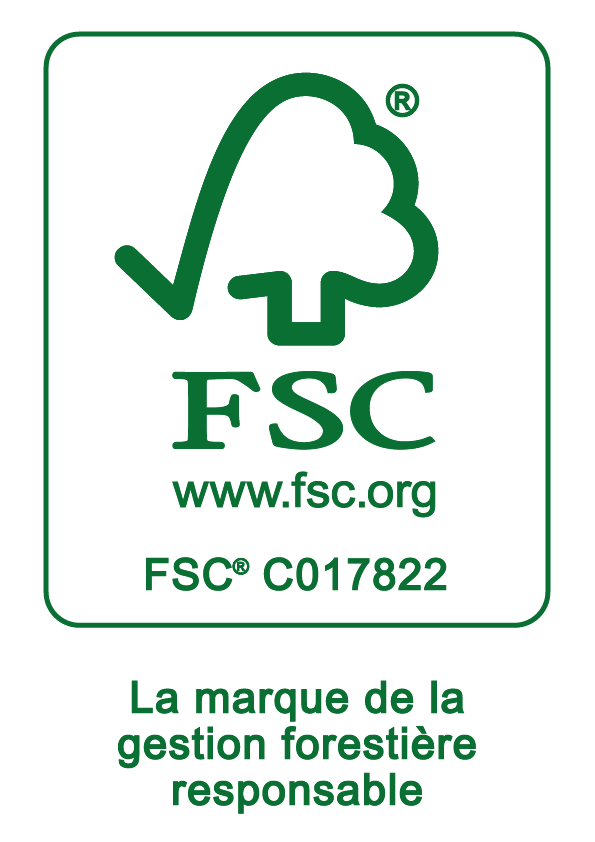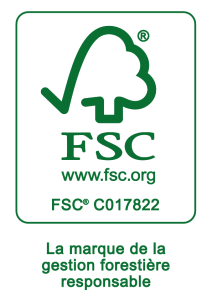 Best seller
Learn more
Miss W, from the french groupe Naturecos, is an Ecocert certified brand. The products range is innovative, original and trendy. Just like Couleur Caramel, Miss W shares ecological values with its eco-designed packagings and its biological mineral formulas. Each season Miss W offers to its clients a collection always trendier.
So'Bio étic
A french brand which develops exceptional care to transmit the vitale energy of nature to vital needs of skin
Fiche d'identité
Founded in: 2007
Country: France
Price range: €
Strengths :

The wide choice of BB and CC cream

We ♥ :

The young univers shared by So'Bio étic
Certifications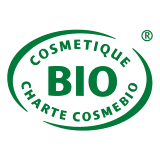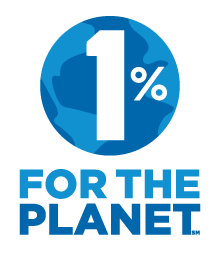 Best seller
Learn more
So'Bio étic is an organic makeup brand part of the organic french group Léa Nature. So'Bio wants to give each woman, each day, the chance to magnify the beauty inside her. Therefore with its organic and ethical action, the ingredients keep at the maximum their orginal shape and are full of a vitale energy pure and powerful. The cosmetics are 98% composed of natural ingredients and 10% organic. The packagings are recyclable and the company chose to use clean and renewable energies.
Laverana Naturkosmetik
Organic and natural cosmetics for everyone.
Identity Document
Funded in : 1987
Country: Germany
Price range: €€€
Strengths :

The shades of colors which adapt to every skin to every occasion

We ♥ :

The colors always pretties and resistant thanks to formulas made with organic flowers butter
Certifications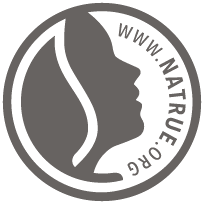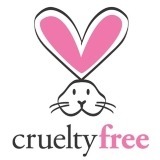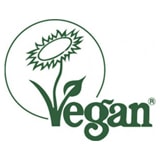 Best seller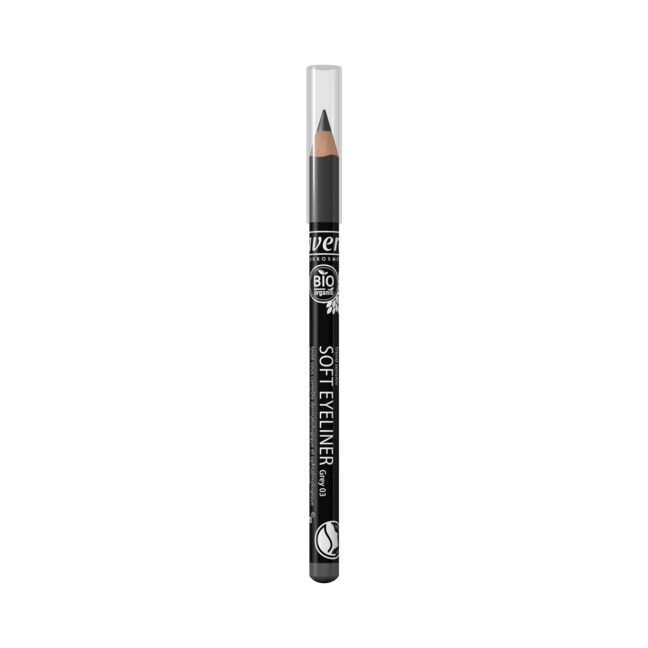 Learn more
In november 1987, Thomas Haase starts creating efficient cosmetics, a 100% natural and founds the company Laverana and the brand Lavera Naturkosmetik. The name of the brand, Laverana, "Lavera" meaning "the true" and "na" refering to "nature" indicated the strong link between the band and nature. Thomas Haase's dream was to create "organic and natural cosmetics for everyone."
Thanks to special formulas made with organic flower butter, Laverana colors hold perfectly to the skin, even if they are free of silicone oils, for the skin to feel beautiful! The shades start from very discreat to most flamboyant so that each woman has the make up that beautifies her. Laverana is a blend of soft colors and optimal care.
Logona
A german brand pionnier in organic cosmetics, the first in the world to have certified its nail polish
Identity Document
Founded in : 1975
Country: Germany
Price range: €€
Strengths :

Makeup care to mitigate wrinkles

We ♥ :

The organic nail polish scentless. Top quality with an accessible price.
Certifications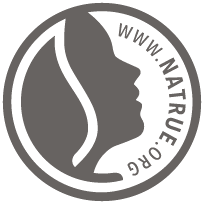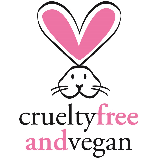 Best seller

Learn more
Haircare leader Logona, from Loren Goods Naturkosmetik, created the very first Natrue and BDIH certified scentless nail polish. Sourced from anti-aging ingredients and precious stones, Logona's maeup highlights your skin while protecting it. The anti-aging formula, composed of cranberry, apple pips and brown seaweeds, reduce wrinkles, firms the skin and intensively hydrates. The blend of amethyste, amber and rock crystal tones and revitalises the skin. Logona has mastered all these innovative formulas for your eternal beauty.
Kjaer Weis
Simple but not plain. Beautiful but always authentic
Identity Document
Founded :
Countries: Denmark
Price range: €€€
Strengths :

95% of the formulas are organic and the packagings are refillable and recyclable



We ♥ :

The Scandinavian calmness and minimalism mixed with New York City's fierceness.



Certifications
Best seller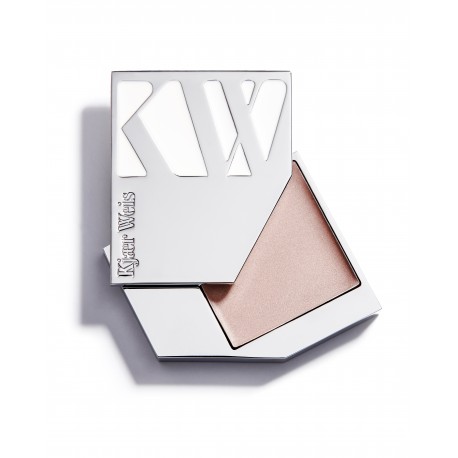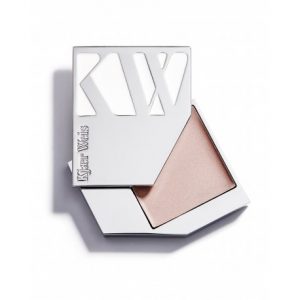 Learn more
Kristen Kjaer Weis grew up in a farm in Denmark and now lives in New York City, her creations are therefore filled with her nature experiences. She studied at the Christian Chaveau Artistic Makeup school in Paris. And after lots of research and attempts, Kirsten finally found the perfect formulas for her products. So she wanted to have matching packaging : something recyclable that doesn't look recyclable, something luxurious that looks like a piece of jewelry. So she got the help of the designer Marc Atlan who thought and created recyled, biodegradable and recyclable but especially refillable.
KW cosmetics are formulated at 95% organic, not tested on animals and sometimes gluten free.
Dr. Hauschka
A pionnier brand of international organic cosmetics, a must have brand in your makeup collection
Identity Document
Founded : 1935
Country: Austria
Price range: €€€

Strengths : 100% natural, based on mineral pigments and medicinal plants to optimaly protect the skin.

We ♥ : The high quality and lasting lipsticks

Certifications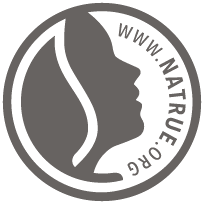 Best seller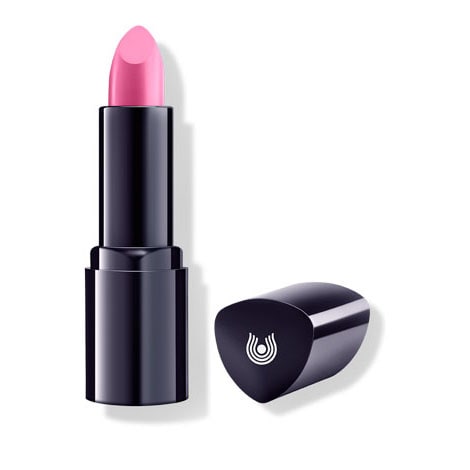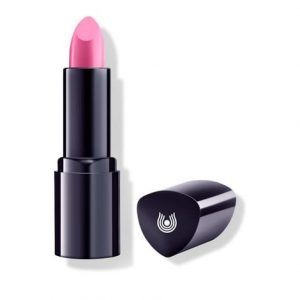 Learn more
Rudolph Hauschka is the inventor of alcoholic preservatives free natural medecines crafting. The austrian cosmetics brand is therefore naturally different since more than 75 years. Each product lies on a synergy cleverly elaborated with medicinal plants extracts sourced, as much as possible from biodynamic cultures, controled organic agriculture and fair trade.
Lily Lolo
Choose a vegan makeup always affordable
Identity Document
Founded : 2005
Country : United Kingdom
Price range: €
Strengths :

A very wide range and vegan products with an imprecive value for money



We ♥ :

The so diversed colors palette
Certifications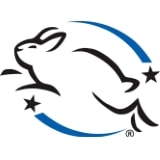 Best seller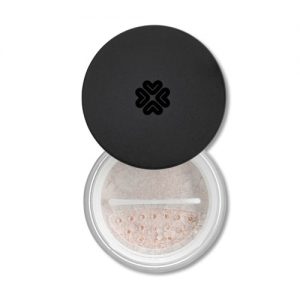 Learn more
After 10 years of research, crafting her own mineral formulas, Vikki Khan created the organic makeup essential brand Lily Lolo. Thanks to ecological formulas, suited to vegans and respectful of every skin type, Lily Lolo's makeup is a care of natural exception. Paraben and additives free, high in minerals and zinc oxydes, the makeup highlights, beautify while soothing and dealing with skin problems.
Ilia
Chic and top of the line products reflecting american vibes
Identity Document
Founded : 2011
Country : Canada, Vancouver
Price range: €€€
Strengths :

Specialised in lips care and organic lipstick. Vegan, simple and multi use products in a chic and clean design.



We ♥ :

The recyled, chic and sober steel packagings containing high quality formulas. We got a crush on the shea butter, orange wax and avocado oil formulated highlighter which give a stunning effect.



Certifications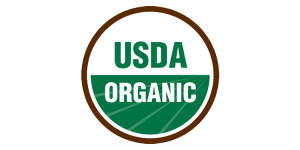 Best seller
Highlighter Polka Dots & Moonbeams
Learn more
Sacha Plavsic created the brand Ilia, coming from the name of her brother Zachary Ilia, because she wanted to understand the ingredients on the back of her makeup products. Ilia is a canadian cosmetics brand specialised in lips care since more than 10 years. Ilia offers high quality beauty piece in clean and chic packagings which share the "American vibe". Composed up to 85% of organic ingredients, each Ilia products contains vitamines and natural actives to nourish, moisture and rejuvenate the skin.
Inika Organic
Health is beauty
Identity Document
Fonded: 2006
Country: Australia, Sydney
Price range: €€
Strengths :

The mastery of organic products to create high quality and affordable makeup.

We ♥ :

The dozen of australian beauty awards received.



Certifications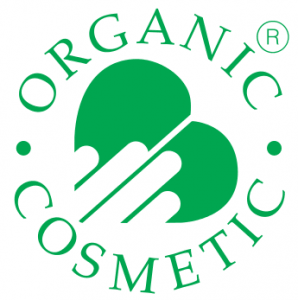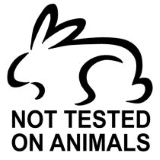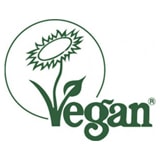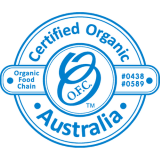 Best seller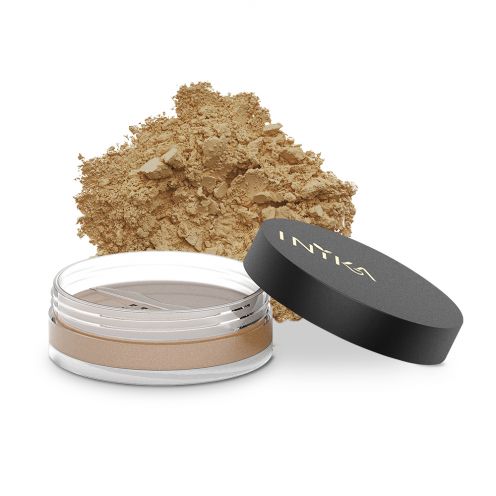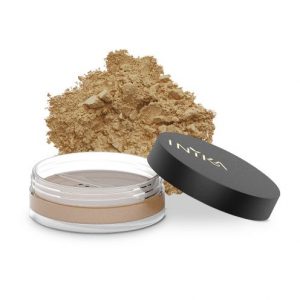 Fond de teint Loose Organic Mineral
Learn more
The Australian organic makeup brand ws born with a need of detox. it sources its ingredients naturally and biologicaly, exclusively in Australia. Inika is certified Organic Food Chain Australia which is the strictest label in the world, ensuring at least 70% of organique ingredients. Made to moisturize and nourish healthy skins for complete confidence, Inika cosmetics are soft and unique, light on your skin. Inika broke the myth saying that natural makeup must be a compromise between performance and trend.
100% Pure
A californian brand which doesn't use water in its formulas.
Identity Document
Founded : 2005
Country : USA, Californie
Price range : €€
Strengths : T

he brand doesn't use water to formulate its products but aloe vera juice ou fermented rice water.

We ♥ : F

ruits and dried vegetables formulated makeup? We say yes!



Certifications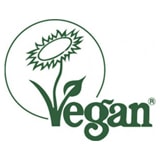 Best seller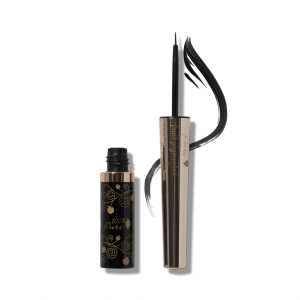 Eye liner liquide longue tenue 
Learn more
Founded in a Napa, California and now based in Silicon Valley, 100% PURE is an organic cosmetics beauty firm focused on providing healthy skin care and color cosmetics offering completely free of all harmful toxins products. The ingredients of the makeup is sourceed from dried fruits of the best quality, without any artificial color, fragrance or synthetic chemical preservatives. The packagings are recycled, biodegradable and inks are made from soy oil. The HQ gardens and plants are watered with rain water collected on the roof of the 100% solar energized building.
Afterglow
Naturaly beautiful
Identity Document
Founded: 2004
Country : USA, North Carolina
Price range  €€
Strengths: T

he modern, young and sexy shades



We ♥ :

The eye shadow refills sold separetly to the palette



Certifications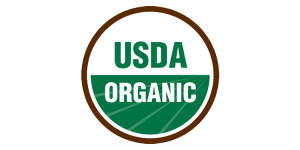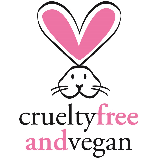 Best seller

Learn more
The american company Afterglow, possessed by women and formulated for women, creates easy to use makeup. Afterglow commits never to use harmful ingredients such as preservatives, paraben, synthetic dyes or bismuth oxychloride (this molecule being responsible for irritations and dyhydration). Therefore, Afterglow formulats products infused with organic certified botanical products moisturizing for the skin.
Alima Pure
Luxurious and high performance cosmetics designed for modern women
Identity Document
Founded : 2004
Country : USA, Oregon
Price range: €€€
Strengths :

Ultra luminous pigmentations and so many available shades



We ♥ :  Th

e clean and classy packaging and the wide choice of brushes and makeup
Certifications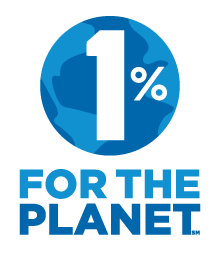 Best seller
Learn more
Alime Pure's objective is to create makeup with as less as possible ingredients but with maximum impact. The philosophy of Alima is that makeup should be able to do many things at ones, just like women. This is the reason why the brands formulats more than 45 tints of fourndation for example, and is specialised in shades and colors to adapt to each type of skin. Alima is born from a place of love, inspired by mothers and moved by daughters. The brand supports and celebrates joy, beauty and well-being in all women. Alima Pure is not only respectful of your skin but also of the envirnoment: carbon neutral certified. Every chic and modern packagings are compact, magnetic and refillable.
ECCO Bella
Home of intelligent beauty
Identity Document
Founded: 1992
Country: USA
Price range : €€
Strengths: H

igh knowledge of science to create efficient products good for humans and Earth.



We ♥ :

The powder and easy to use eyeliner refillers



Certifications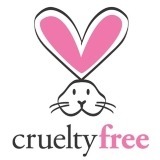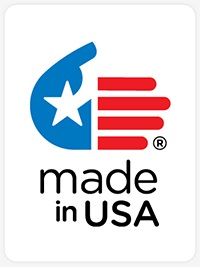 Best seller
Gloss Good for you Gluten free 
Learn more
The american cosmetics compagny Ecco Bella creates unique formulas, high in vitamines, to give you a promise of efficiency for a younger, healthier and more radiant skin. Ecco Bella is inpired by its compasion for every living being to create magnifying and protective products for consumers and the planet. Ecco Bella not only wants to make women prettier but each month, the brand plants a tree on the american soil thanks to the American Forest organism. Sally Malanga, the founder, is also an active member of the charity Friends With Animals.

RMS Beauty
A modern colors chic makeup created by a well known makeup artiste
Identity Document
Founded : 2005
Country : USA, South Carolina
Price range : €€
Strengths : P

rotects the youngest skins against premature aging and nourrishes mature skins.



We ♥ :

The range and variety of colors, chic and modern in a biodegradable, recycled and reusable packaging
Certifications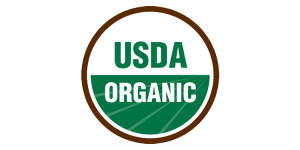 Best seller
Fond de teint/correcteur UN cover-up
Learn more
RMS Beauty is a chic and orginal brand founded by the famous makeup artist Rose-Marie Swift. Having worked with the most famous fashions stars such as Louis Vuitton, Max Mara or Ralph Lauren and having madeup the prettiest women in the world such as Gisele Bunchen or Miranda Kerr, Rose-Marie Swift, one of the most famous makeup artist in the world, made of RMS a must-have of organic makeup. RMS's makeup is like a second skin which prevents skin aging of the youngest skins and moisturizes marture skins thanks to formulas certified free of harmful chimicals, perservatives, synthetic vitamines and GMO.